scritto da
Diego
"procione" Inserauto e
Mari "panda" Rastetter
(Interesse Ludico)
Diciamoci la verità: quanto è soddisfacente intavolare un gioco in scatola e osservare lo stupore nello sguardo dei propri amici o familiari? Il colpo d'occhio sul tavolo può essere un'arma vincente, soprattutto se ci sono dei neofiti incuriositi sulle sedie o, ancora meglio, se è l'estetica o la componentistica parte fondante del divertimento.
Siccome abbiamo notato che l'età media di questo blog è 150 anni e che vogliamo intrufolarci senza ritegno nella scia degli articoli dedicati al venturo Spiel, riteniamo che serva un approccio meno legnoso e più improntato sulle sensazioni che sulla fredda analisi. Quindi abbiamo preparato questo articolo in cui elenchiamo alcuni giochi che ci hanno attratto di più, visivamente, dal megalistone dei giochi previsti in occasione dello Spiel'19, titoli così belli da vedere che è sicuro che ci troverete lì ad ammirarli, a vostro rischio e pericolo! E sono sicura che dopo aver insultato mezza redazione non ci daranno più giochi da recensire.
MEGACITY: OCEANIA
(HUB GAMES 5-F112)
Gran successo della Gen Con, dove è andato esaurito in breve tempo, questo
Megacity: Oceania
(2-4 giocatori; 45-60'; 8+) è uno di quei giochi che vi farà perdere parecchio tempo a fine partita. No, non per sistemare tutti i componenti all'interno della scatola (che anzi ha un inserto ben studiato), ma semplicemente perché un amico vi chiederà di poter fare delle foto prima di "rovinare tutto". Quello che si va a rovinare infatti sono città intere, che vengono costruite dai giocatori estraendo pezzi dalla forma particolare da un sacchetto. Ovviamente c'è anche un gioco intorno: i punti "prestigio" si fanno portando a termine i contratti, puntando a fare il palazzo più alto, quello che ha più materiale di un determinato tipo e così via. Il prezzo è forse alto per un gioco del genere? Siamo sui 50€. Per dire questo bisognerà provarlo, ma visivamente è proprio bellino.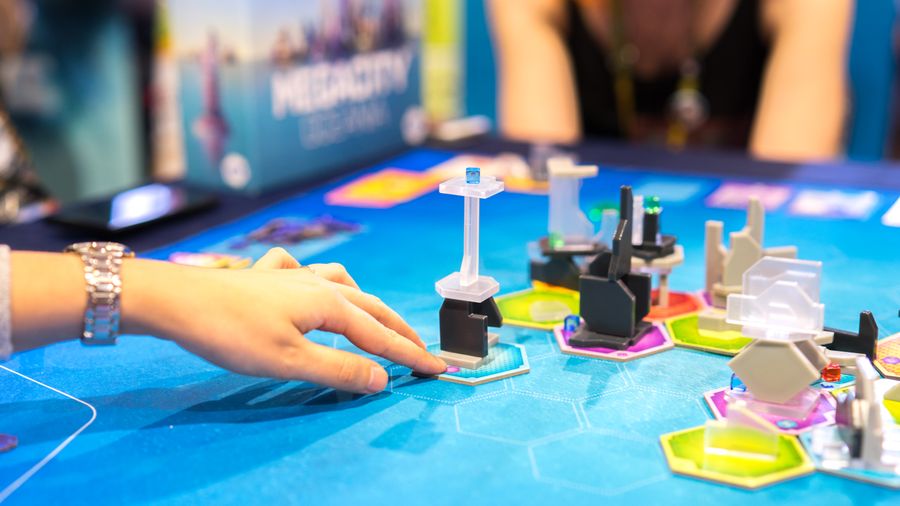 IRON FOREST
(Brain Games 1-F139)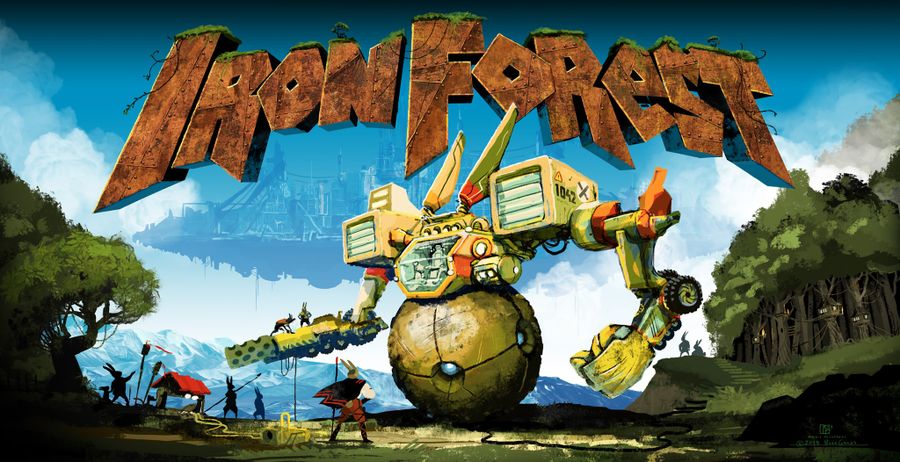 Se quello prima era a metà tra un gioco di destrezza e uno di strategia leggera (citando testualmente le parole del produttore), sul genere di questo Iron Forest (2-4 giocatori; 30'), nato dagli autori di ICECOOL, non ci sono dubbi.
Tra le poche informazioni che abbiamo, si sa che guiderete un Mech con la possibilità di upgrade
(e la cosa mi piace),
e che ci sarà una campagna che includerà elementi narrativi
(OK, come direbbe Leonardo Di Caprio, adesso avete la mia attenzione).
E se pensate che la vostra incapacità nei giochi di schicchera possa distogliervi dall'acquisto, sappiate gli gli sviluppatori si sono impegnati per fare in modo che risultasse divertente anche a chi è più impedito nei giochi di destrezza.
Una cosa è certa: le foto parlano da sé e sarà difficile resistere alla tentazione di passare da Brain Games per provarlo o soltanto vederlo, anche perché è solo in versione demo, purtroppo. Prevista una campagna Kickstarter per la prima metà del 2020.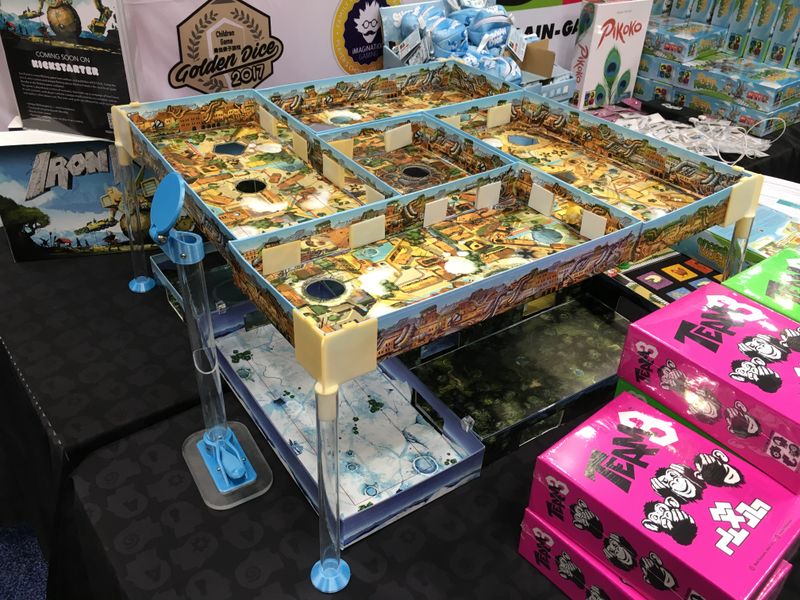 NAMIJI
(Fun Forge 1-F127)
Da Fun Forge, che ci ha portato un gioco zen, ma tanto discusso, come
Tokaido
arriva
Namiji
(2-5 giocatori; 30-45'; 8+), che si gioca un po' come
Tokaido
, ma con azioni diverse nei vari luoghi dove far soggiornare il proprio segnalino, che qui è una barchetta. OK, è spudoratamente il seguito di
Tokaido
, sempre
Antoine Bauza
al timone, ma soprattutto stesso artista al pennello: Xavier Gueniffey Durin, meglio conosciuto come
Naïade
, che abbiamo visto all'opera in giochi come
Isla Dorada
,
Seasons
,
The Big Book of Madness
,
Snow Time
, poi ovviamente
Tokaido
e questo suo sequel. Le immagini su BGG non rendono giustizia a quello che sarà il lavoro finale, dato che sono foto (o peggio, screen catturati dal video overview della Gen Con, URGH!) fatte a un prototipo, per questo vi lasciamo solo l'illustrazione che impreziosisce la scatola, sperando che allo stand Fun Forge (1-F127) lo portino con illustrazioni definitive.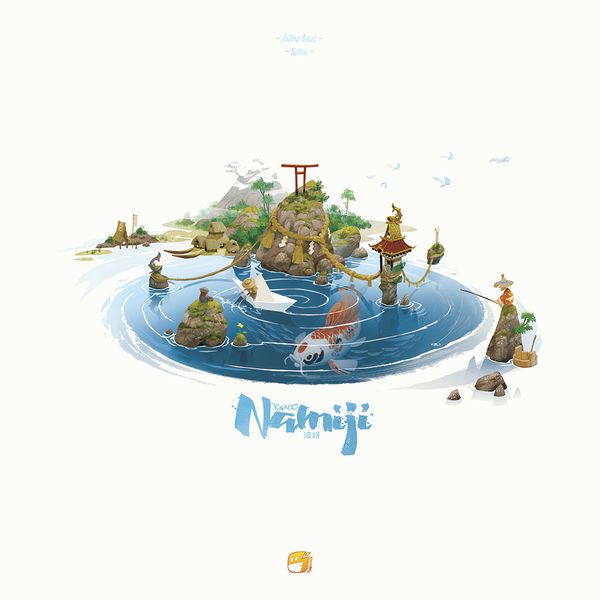 KANAGAMI BATTLES: RIVER OF SOULS
(Japanime Games 4-E104)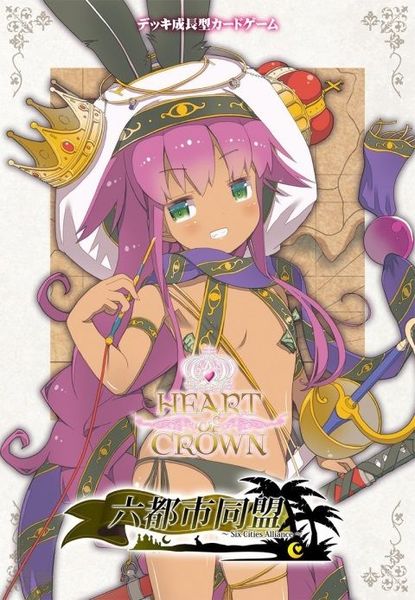 Senza spostarci dal Giappone, non si può fare a meno di fare una capatina da Japanime Games (4-E104). A dir la verità non siamo dei fan sfegatati dei loro giochi, troppo improntati sul
trading card game
(sono gli stessi di
Tanto Cuore
per intenderci), ma non possiamo fare a meno di ammirarne gli
artwork
, che fanno la felicità degli otaku di tutto il mondo. Per chi si voglia portare a casa qualcosa di loro che abbia una bella scatola con una illustrazione tipicamente nipponica possiamo menzionare
Kanagami Battles: River of Souls
(2-6 giocatori; 45'; 12+), che è il secondo set dell'omonimo gioco, ma che è giocabile anche a sé stante.
DWELLINGS OF ELDERVALE
(Breaking Games 4-D102)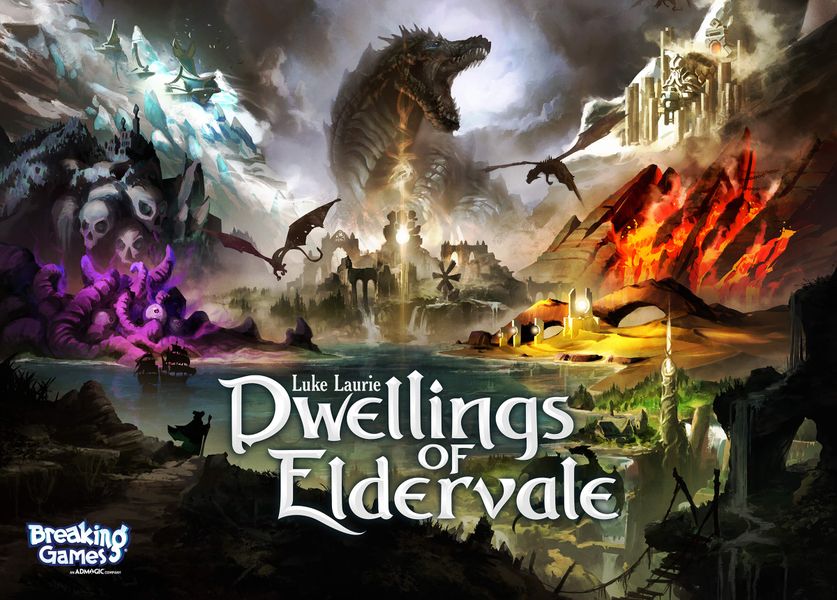 Ne aveva già parlato il prode Yuri qui
in occasione del Kickstarter, spendiamo quindi poche parole, anche perché pure qui siamo davanti a un gioco che non sarà possibile acquistare (forse mandando un'email però…). I generi piazzamento lavoratori e controllo area con miniature molto belle sono motivi per tenere d'occhio questo
Dwellings of Eldervale
(1-5 giocatori; 60-150'; 14+), ma noi aggiungiamo che ogni fazione è disegnata da un artista diverso e che le illustrazioni meritano davvero! E poi, vabbe', miniature. Giocabile anche in solitaria, cosa da non trascurare!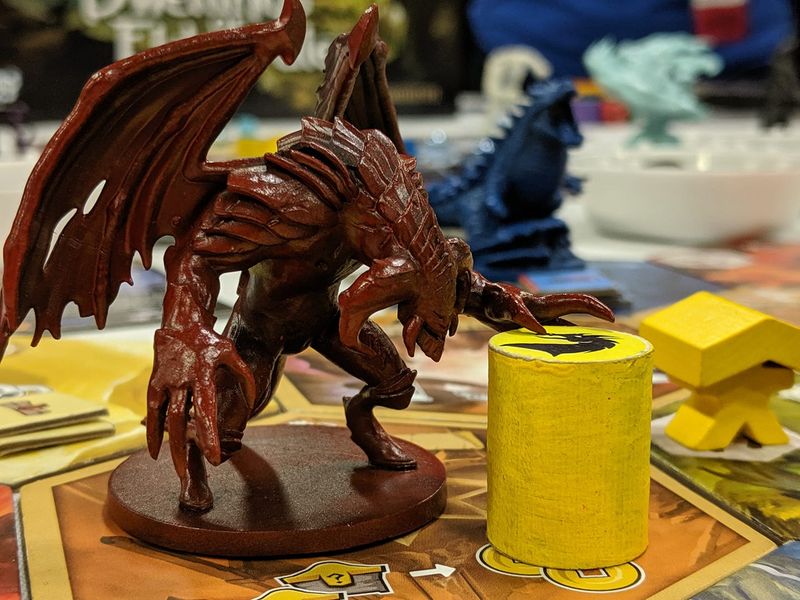 OBSCURIO
(Libellud 1-F103)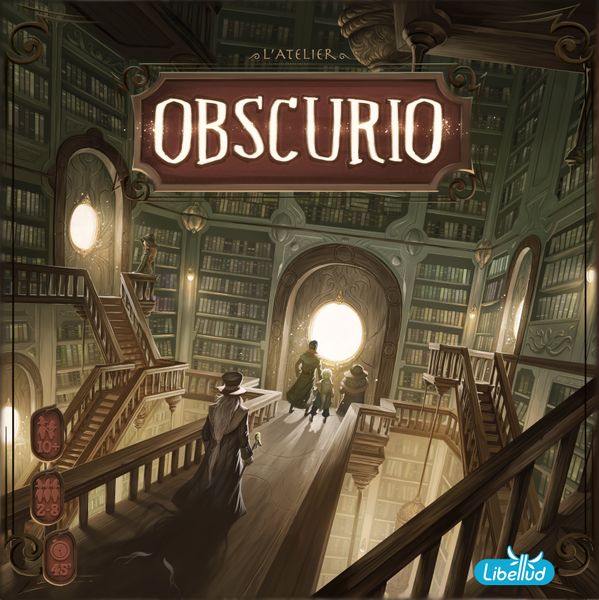 Un'altra casa da tenere d'occhio, come ben sanno gli edonisti del
gaming
, è Libellud, che ha sempre gran cura nelle illustrazioni dei propri prodotti e che si presenta in terra teutonica con un solo gioco da tener d'occhio. Qui si parla di
Obscurio
(2-8 giocatori; 40'; 10+), un gioco di comunicazione a ruoli segreti, in cui le illustrazioni suggestive e surreali vanno inserite in un vero e proprio grimorio, che con questi indizi dovrebbe condurre i giocatori alla giusta uscita. Le cose poi si complicano, perché c'è un traditore.
Ma insomma chi vuole leggere regole quando abbiamo delle immagini da inserire in un libro finto?
E forse è anche meglio così, dato che mi sa che la formula
Dixit
ha un po' bloccato questa casa in un limbo. Di
party game
comunque ce ne sono sempre tantissimi, ma mai troppi, nel senso che poi piuttosto del gioco, è la convivialità a farla da padrone e quindi meglio un gioco bello da guardare, no?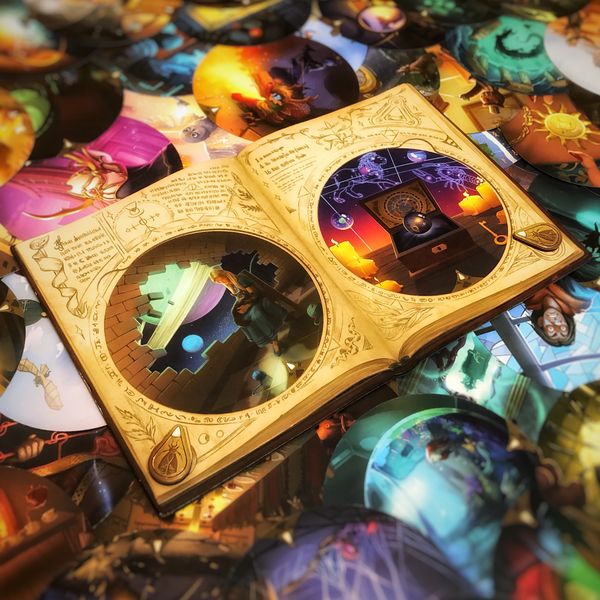 Solo questi?
Magari! Ne abbiamo altri, già in lista, e siamo pieni di codici segreti che potrebbero metterci nei guai con la legge, ma che in realtà sono i numeri di stand che teniamo d'occhio. Tanto che potremmo continuare con un altro articolo.
Per fare questo però dobbiamo sconfiggere la pigrizia, per cui diteci nei commenti se meritiamo un po' di sano riposo in vista di un viaggio faticoso, anzi estenuante, in quel di Germania o se volete un altro pezzo con le nostre suggestioni
. E convincete Mari Panda a non comprare tutto quello che vede, vi prego!